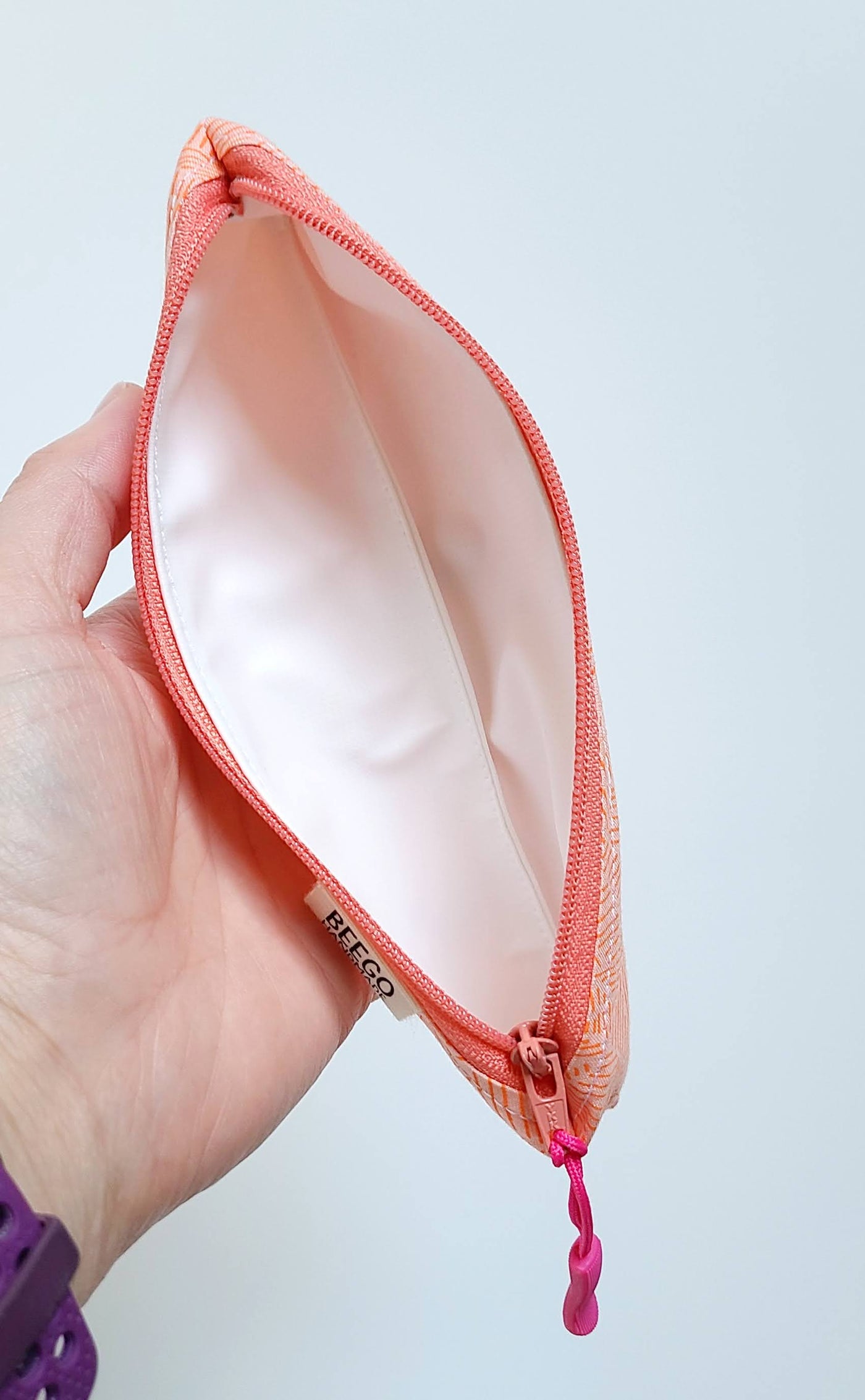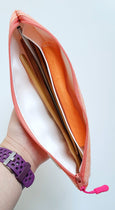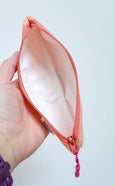 Peachy Fields Cutlery Pouch (Standard and Kids)
$9.00 USD $12.00 USD
Our reusable, washable, waterproof, divided cutlery pouch is the perfect accessory to ensure that you are always prepared to avoid single use items like straws, cutlery, chopsticks, or even napkins! This zipper pouch features a divider inside that allows you to keep your used/dirty items on one side and separate from your clean/unused items. It is perfect to pack in your or your lunch box, or to keep in your bag or car when out and about! The waterproof lining is easy to quickly wipe clean in between washes. 
NEW! -Kids Cutlery Pouches-
Perfect for packing in lunch bags to keep goobery silverware from getting thrown into the bag at the end of the meal. Perfect size for a napkin and kids size cutlery - fits most size kids silverware - see dimensions tab for measurements!
*PLEASE NOTE* - Kids cutlery pouches do NOT contain a divider like the adult size.
Outer fabric: 100% lightweight quilting cotton
Lining: Waterproof, food-safe ProCare
Care: Wash before first use. Machine wash cold, tumble dry low or medium. Iron cotton side on low heat if desired. Do not expose waterproof lining to high heat (iron or food).
Standard: 10 x 3.75 inches
Fits most standard size cutlery, chopsticks, and straws.

Kids: 7 x 2.75 inches
Fits most kid/toddler/baby cutlery