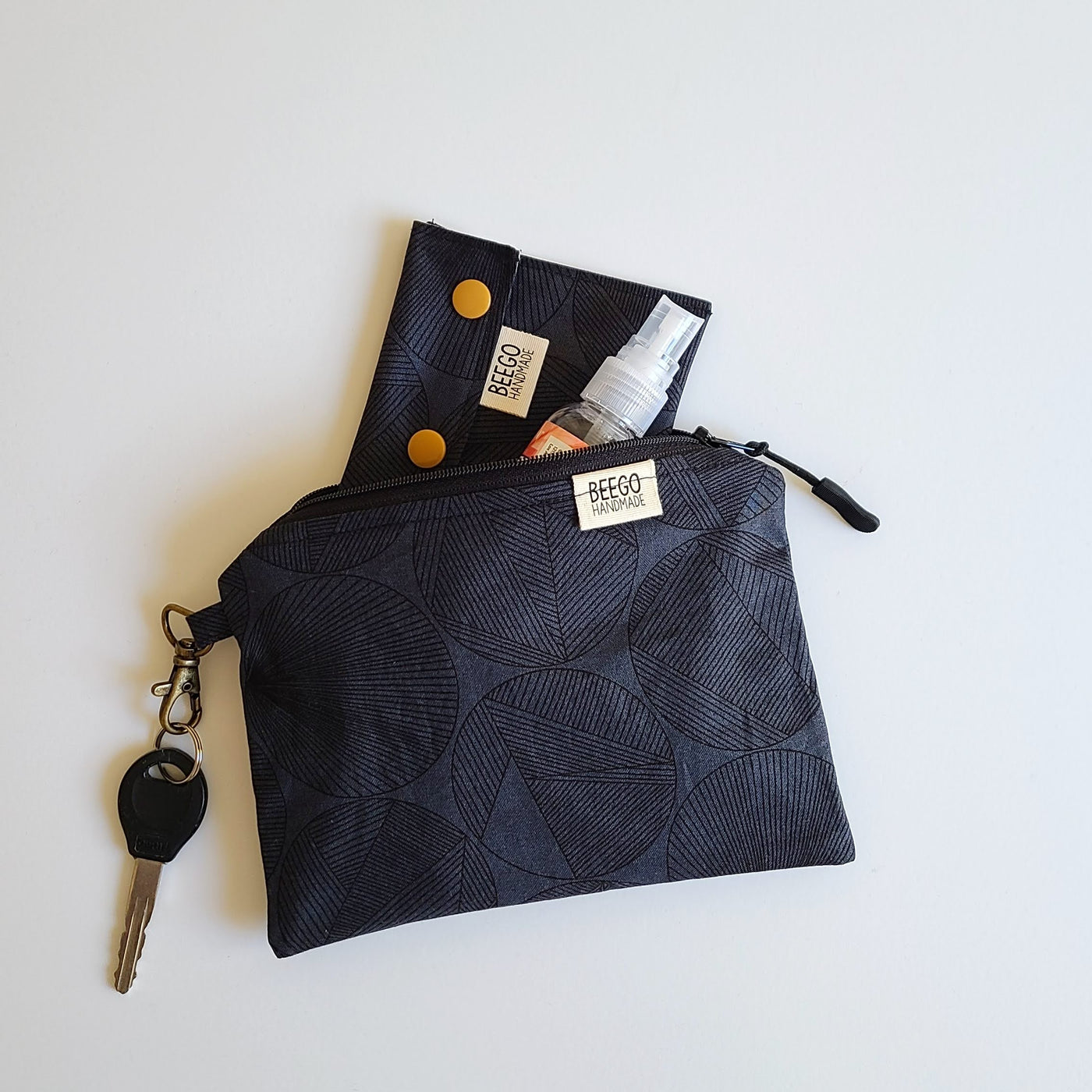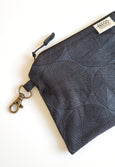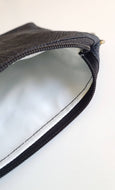 Eclipse Clip-On Pouch
$18.00 USD
This small clip-on, waterproof, zipper-closure bag is the perfect size for clipping on to your keys, purse, backpack, diaper bag, or pants, so that you never forget your essential items again! They are great for school or work, and play well as pairs - one for clean items and one for used ones. This little bag would also make a wonderful toiletry kit, snack bag, makeup bag, baby wipes case - all sorts of things!

The bag features a sturdy bronze lobster clasp style clip that easily clips on and holds securely. The strap that holds the clasp is triple reinforced to hold up to the wear and tear of daily use.

*Fabric will be as pictured (pattern placement will vary) but zipper and zipper pull color may vary*
Outer fabric: 100% lightweight quilting cotton
Lining: Waterproof, food-safe ProCare
Care: Wash before first use. Machine wash cold, tumble dry low or medium. Iron cotton side on low heat if desired. Do not expose waterproof lining to high heat (iron or food).