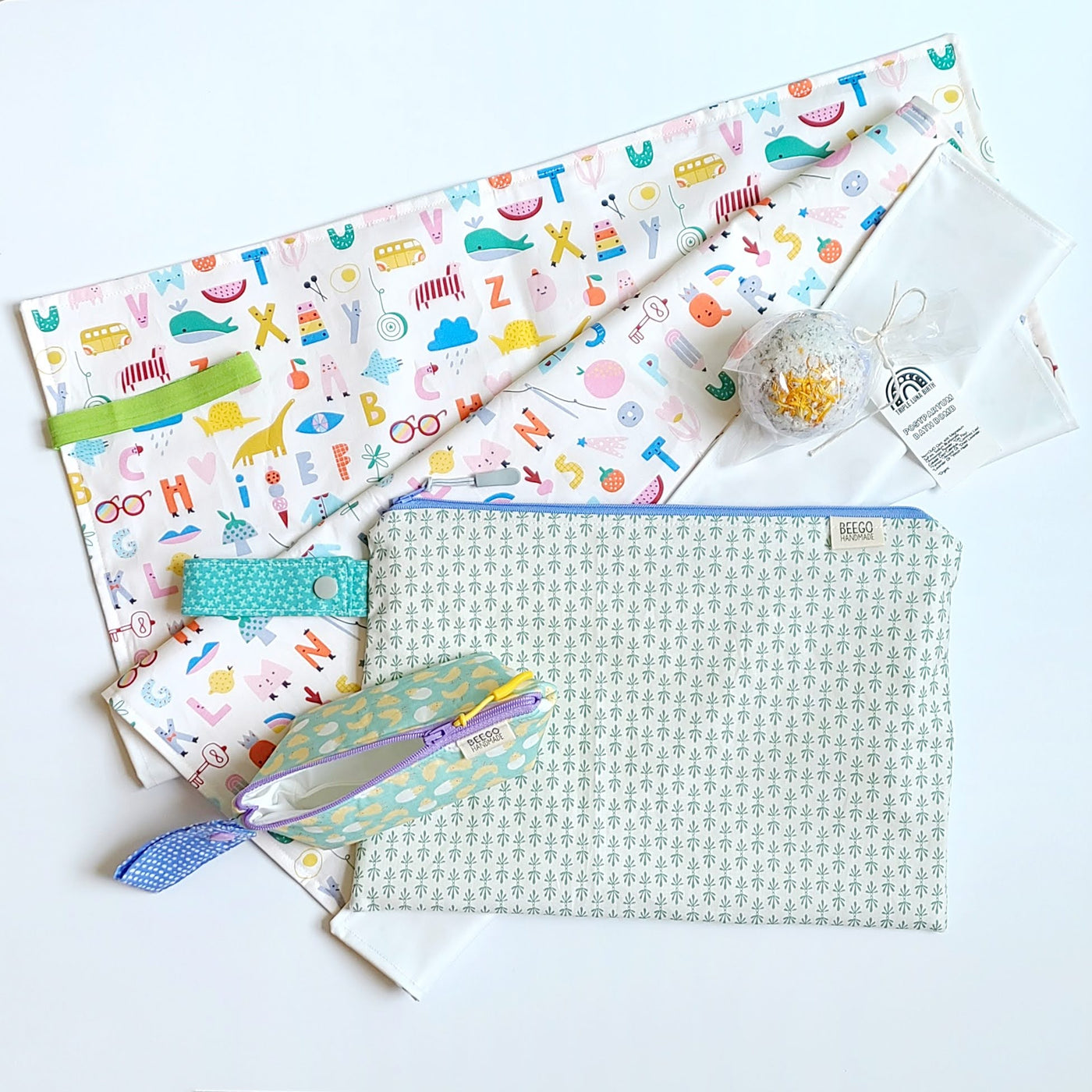 New Baby Box
$72.50 USD
This fabulous New Baby Box was our February Mystery Box but I made a bunch of extras because I knew they would make AWESOME gifts! This box is perfect for anyone welcoming a new baby to their family, or who has a little one under 2 - but these items will be useful for years after babyhood as well! 

Each box includes:
- Waterproof Travel Changing Mat - 25x20in - folds up nice and small to easily tuck into a diaper bag. Keeps messes contained and separates your little one from gross surfaces! One side cotton, one side waterproof, all wraps up with a flat elastic strap. 

- Paci Pouch - zip opening 6.5in, 3.25in tall, 2.5x4.5in base - perfect for keeping pacifiers or bottle parts (or any other little items) clean and within reach.  Cotton exterior with waterproof lining and handy cotton snap strap. 

- Wet Bag - 12x8.5in - Cotton exterior, waterproof lining. Perfect for using as a diaper clutch, for snacks, or for containing wet/dirty/stinky items. A must have for any parent!
- Postpartum Bath Bomb from Triple Luna Birth - check out their website to learn about their doula services and to support their work of offering these services to marginalized communities. 
All items (with the exception of the bath bomb, haha!) are fully machine washable and dry-able! Hooray!