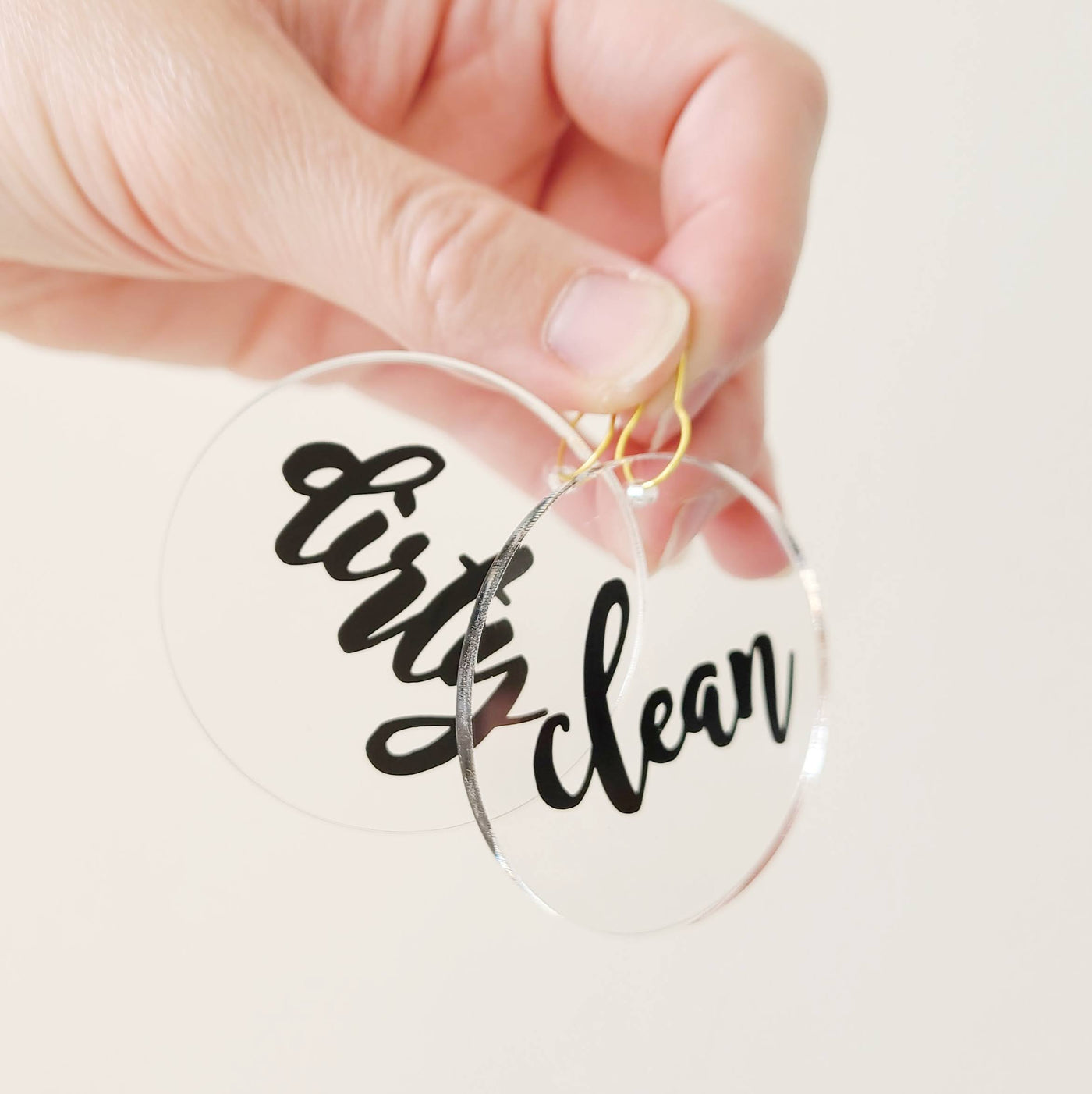 Clean + Dirty Tags
$6.50 USD
With all that we have to keep track of, sometimes remembering which bag contains clean items (masks, clothes, shoes, toys, whatever!) and which contains dirty ones can be a real chore. And if it's face masks, getting it wrong can even be hazardous.
Keep everything straight with these handy acrylic tags and never have to wonder again! Simply hang the appropriate tag on the zipper pull of any bag you're using, and you're good to go! 
Acrylic disk, vinyl lettering, and metal gourd pin. 
Gently wipe clean and dry immediately.
Make sure to remove from your bag before washing! 
Acrylic circle is 2 inches in diameter.
With pin, the entire thing is 2.75 inches tall.