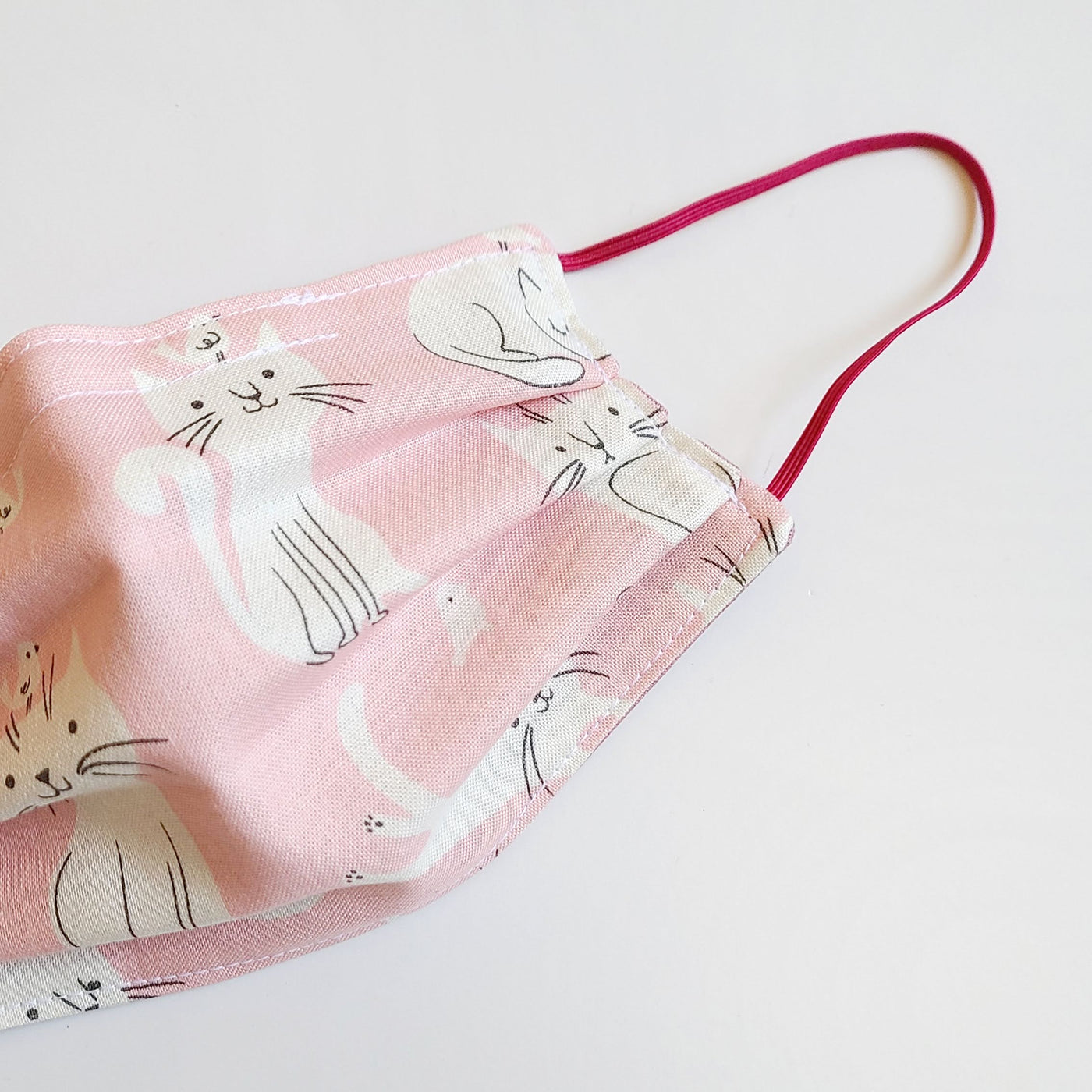 Kid's Pink Cats Cotton Face Mask
$2.00 USD $12.50 USD
This handmade fabric face mask features:

- 3 layers of 100% high quality cotton fabric
- Adjustable nose fit by way of removable copper wire (copper maintains flexibility use after use)
- Elastic straps that hook on to the ears and can be adjusted by tying a knot
- Pleated design for the best fit
- Different fabric inside and outside to avoid contact with contaminated side
- For size reference, child pictured wearing mask is 4.5 years old
- Lining colors may vary
*PLEASE NOTE* Masks are not suitable for children under 2 years of age. Never leave a child unattended with a face mask. This mask is not a replacement for medical grade supplies but is meant to be worn to keep from touching one's face or asymptomatically spreading disease. Please remember that this mask has not been professionally tested and that you wear and use this mask at your own risk. A mask is not a substitute for proper social distancing practices.

Materials and Care:
Fabric: 100% quilting cotton with tight weave
Ear loops:
Nose tape: 100% polyester bias tape
Nose wire: solid copper
Care: ****** Remove copper wire before washing! ******
Please wash before first use! Machine wash hot, tumble dry medium (regular). Make sure to wash your mask after each use, and wash your hands after touching the outside of the mask.