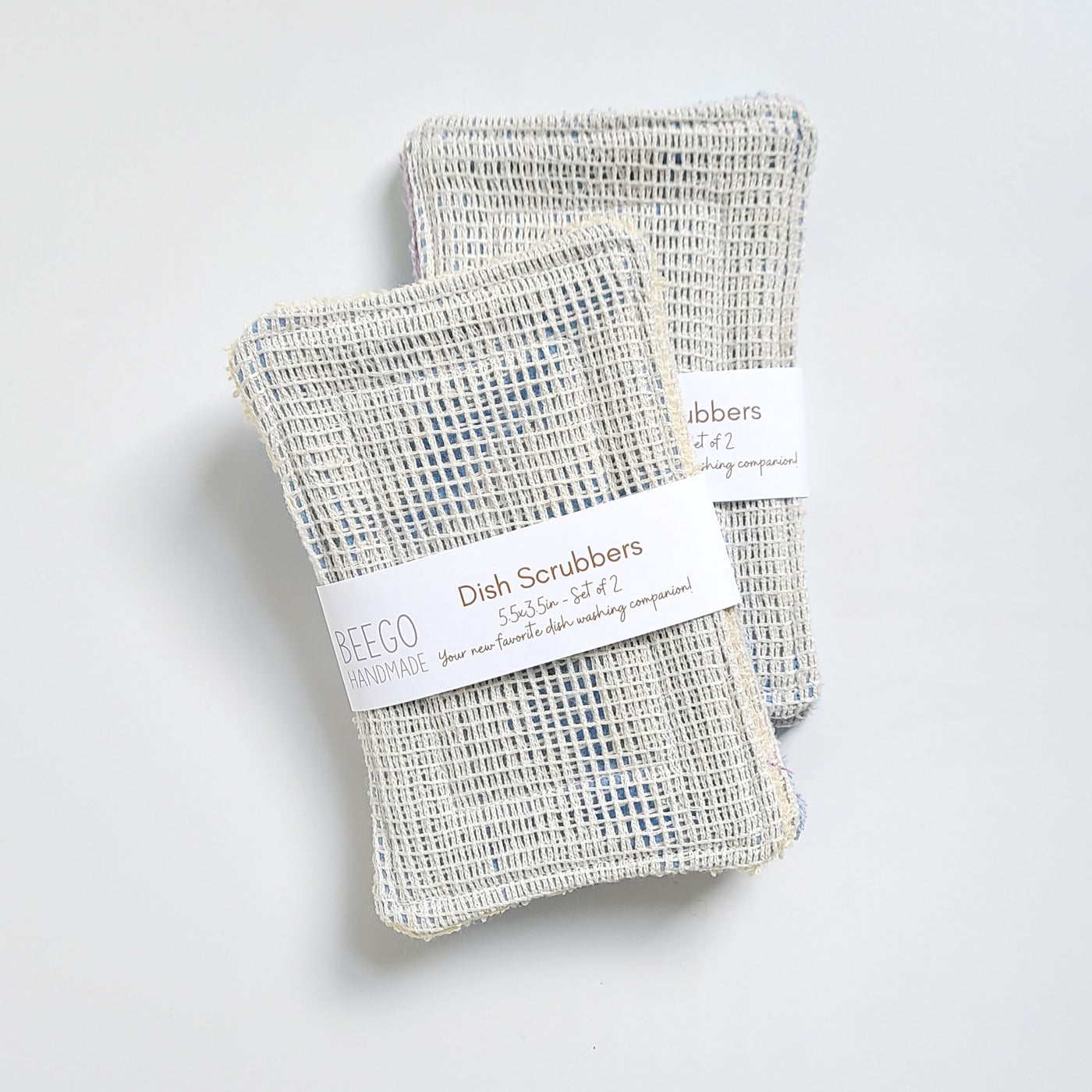 Dish Scrubber 2 Pack
$13.00 USD
Each pack contains 2 scrubbers.
These awesome Dish Scrubbers make the perfect sustainable replacement for your standard disposable sponge. They can be washed and reused again and again! The mesh side is wonderful for effective yet gentle scrubbing on dishes or other surfaces, and their thin structure makes them easy to grip and really get in to all the nooks and crannies. Once you try these amazing little guys, you won't want to go back to your old sponges!
*** Packs will be selected at random, no color selection is available at this time. Back colors are purple, blue, teal and yellow. Each pack will contain 2 different colors. 
Fabric: 100% cotton flannel and terry cloth, and organic cotton mesh
Care: Wash and dry on warm or hot with like colors (wash prior to first use, some shrinkage may occur). The more washes, the more absorbent the cloth becomes!